6 min read
How much does it cost to refinance a mortgage?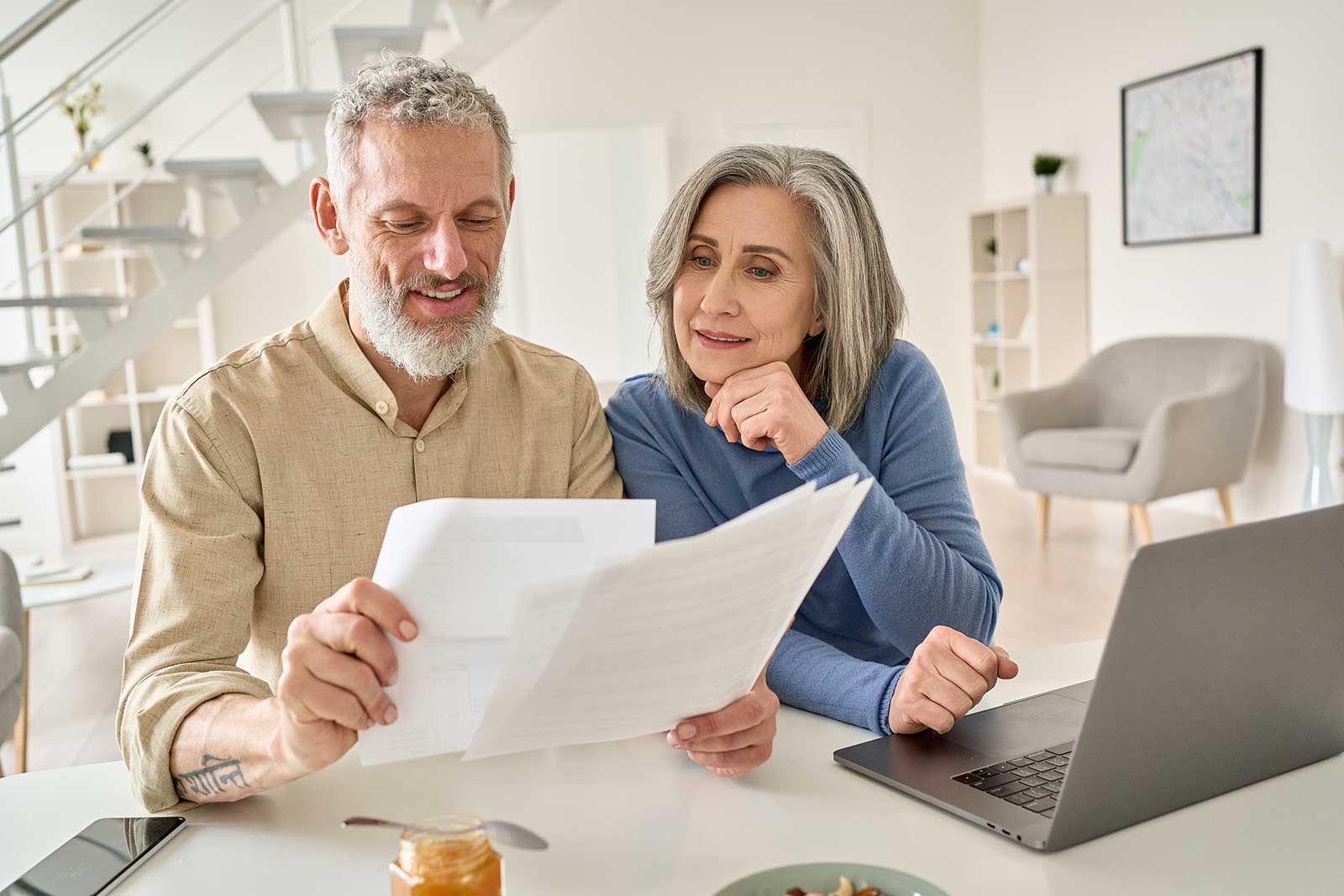 Contrary to popular belief, refinancing isn't free and it can cost you thousands of dollars depending on the amount of your new mortgage loan. These costs can come as a shock to many homeowners who are simply looking for lower interest rates and monthly payments. So don't be caught off guard -- know what you're getting into when refinancing your home.
What does it mean to refinance a mortgage?
Maybe you've heard about refinancing before without knowing what it actually means. This term is commonly thrown around within the mortgage world but if you've never done it yourself, then you probably don't know much about it. We are here to help!
Refinancing a mortgage is when you take out a new mortgage on your existing home. This new mortgage pays off the previous one, perhaps with a different balance, interest rate, terms, and lender.
What are the pros and cons of refinancing a mortgage?
While refinancing a mortgage may sound pointless, there are several pros and cons that you need to consider.
Pros
There are many pros to refinancing which is why more people have been applying to refinance their existing mortgage rather than moving and taking out a new mortgage, including:
Lower interest rates: The largest driving factor in the recent refinancing boom relates to

interest rates that are near all-time lows

. Those who refinance their homes are able to lock in lower interest rates around 3% that will save them thousands of dollars over the term of their loan.
Lower monthly payments: Another pro of refinancing a mortgage is that it often leads to lower monthly mortgage payments. For starters, lower interest rates mean that you will pay less each month. Additionally, you can choose to essentially restart a new 30-year mortgage term on a lower amount which results in lower monthly payments.
New loan terms: On the other hand, you can choose to reduce your loan term. While this will increase your monthly payments, you will save money in interest, quickly build equity, and pay off your home sooner.
Cons
There are also cons to refinancing your mortgage, including:
Interest rates aren't guaranteed: Although you can lock in a lower interest rate when refinancing that will save you money, this isn't a guarantee. In fact, the savings may be minimal.
Time and effort: Even though refinancing isn't as complicated as taking out an initial mortgage, it still requires a substantial amount of time and effort.
Closing costs: Refinancing isn't free. Instead, you will have to pay closing costs on your new loan -- just as you did when you initially bought the house.
6 different types of mortgage refinance programs to consider
If you have decided to refinance your home, there are six different types of mortgage refinance programs that you should consider: rate-and-term, cash-out, cash-in, no closing cost, streamlined, and relief.
1. Rate-and-term refinance
A rate-and-term refinance is your "regular refinance" wherein you replace your original mortgage with a new one with different terms. These different terms will likely result in a new interest rate, monthly payments, and loan length. This type of refinance is available for all different mortgage types and comes with a set of financial requirements to qualify.
2. Cash-out refinance
A cash-out refinance allows you to take out a new mortgage on your home but instead of having a lower amount, it comes with a higher amount. You can then take the extra money that's leftover in cash. This is a good option if you have equity built up in the home and need cash for big expenses like college costs, medical bills, or home renovations.
3. Cash-in refinance
A cash-in refinance allows you to pay more into your mortgage to either be eligible for refinancing at more than 20% equity. Cash-in refinancing can also help you lower your monthly mortgage payments or interest rates. This is a good option if you have the money available and want to make a good financial investment.
4. No-closing-cost refinance
A no-closing-cost refinance allows you to defer your closing costs and add them onto the value of the loan instead of paying them upfront. Since you're just deferring your closing costs, the name can be quite misleading. Deferring your closing costs can leave you with a higher mortgage payment or a higher interest rate.
5. Streamlined refinance
A streamlined refinance allows you to refinance your mortgage without going through a home appraisal process or other things like a credit check. This option is only available for FHA, VA, and USDA mortgages -- not conventional.
6. Relief refinance
Finally, a relief refinance like FMERR or HIRO allows you to refinance a conventional mortgage despite having little equity in the home. Going with a relief finance can help you obtain better loan terms if you're underwater on your mortgage.
How much does it cost to refinance a mortgage?
As you now know, refinancing a mortgage isn't free -- it comes at a cost that varies depending on the lender and terms of the loan. Generally speaking, you can expect to pay anywhere between 2% to 5% of the total value of your new loan in closing costs.
For instance, say you initially bought a $300,000 house with a $250,000 mortgage but are refinancing a new loan for $200,000. You can expect to pay between $4,000 and $10,000 in closing costs. Even though no one likes shelling out thousands of dollars in a lump sum, refinancing can save you substantially more over the term of your loan.
How to save money when refinancing a mortgage?
If you're concerned about the cost of refinancing your mortgage, there are things you can do to save money during the process and ensure that the process is worth your while:
Shop around for the best rate: One way that you can save money when refinancing your mortgage is to shop around with different lenders to get the best rate. Many people automatically assume that they have to refinance with their current lender. And while this may be the convenient choice, it may not be the cheapest one. Generally speaking, you should inquire with four to five different lenders and choose the one that offers the best terms and rates.
Pay closing costs upfront: Another way that you can save money when refinancing your mortgage is to bite the bullet and pay your closing costs upfront. Some lenders may offer "no-closing-cost refinances" that make it seem like you're getting a great deal. However, the closing costs are just included into your loan amount -- raising it, your monthly payments, and your interest costs.
Boost your credit score: The last way that you can save money when refinancing your mortgage is to boost your credit score to get the best rates. Maybe you didn't have the best credit score when you initially bought your home, but now you can secure favorable interest rates by raising your credit score above 700.
Wrap up on mortgage refinancing
As you can see, refinancing your mortgage isn't free but the upfront costs are made up through long-term savings. Interest rates are low right now but are expected to rise in the future as the economy recovers. So if you want to lock in the best refinancing rates, you should reach out to the lending experts at Vaster Capital for more information on how to get the refinancing process started.
Sources:
The Pros and Cons of Refinancing Your Home | CNBC
Mortgage Interest Rates Slide Again to a Brand New Record Low | Forbes
The 6 Types of Mortgage Refinances — Which Is Best for You? | Business Insider