7 min read
Commercial real estate: An overview for investors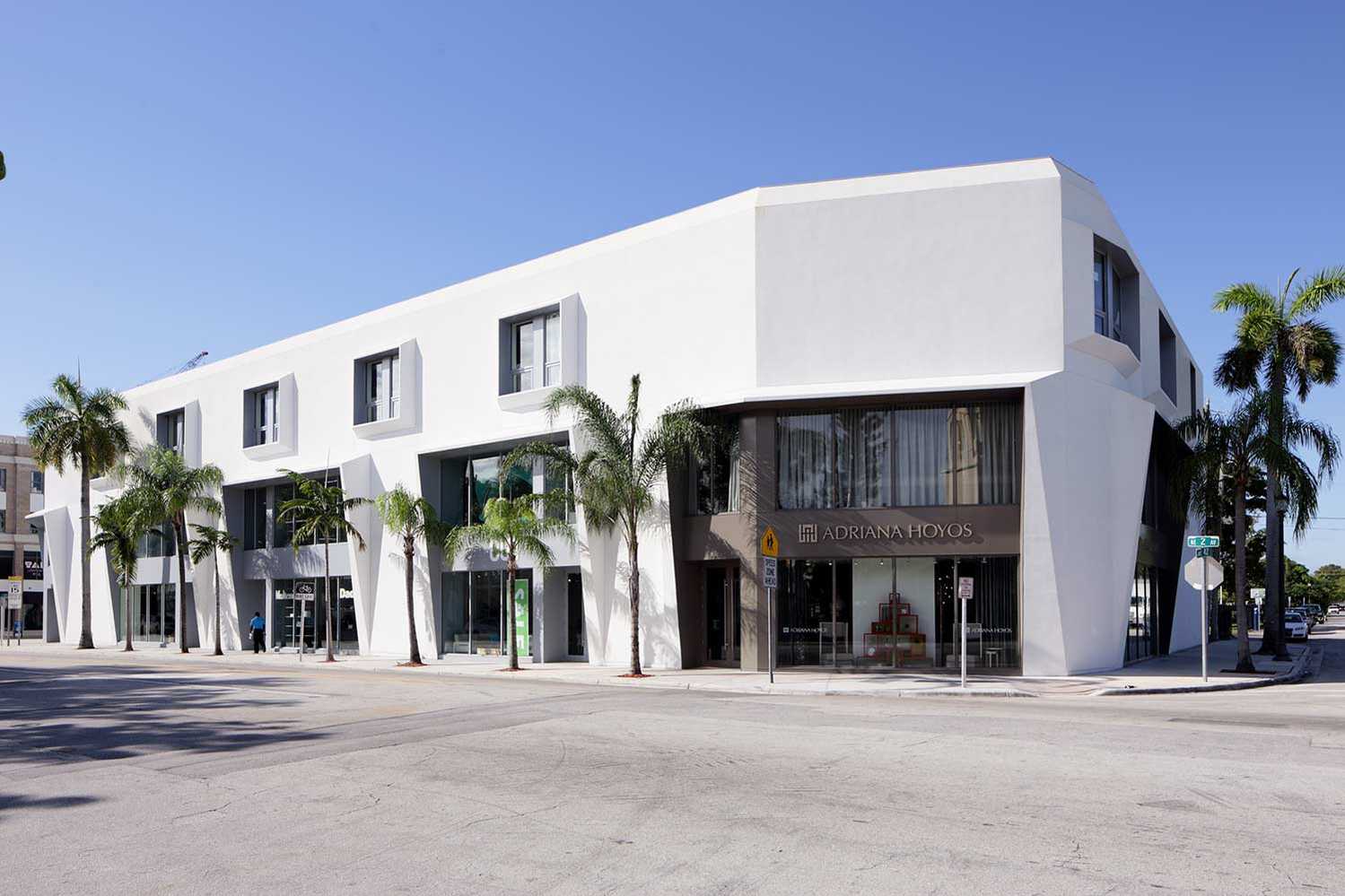 We all know that the residential real estate market is hot right now, but what about the commercial real estate market? While commercial real estate has seen a ton of ups and downs throughout the past year, it's safe to say that it's on an upward swing. But before you jump in with both feet, it's a good idea to do your due diligence in terms of research and ensure that you're making a solid investment.
Commercial real estate for beginners
Commercial real estate, or CRE, is the real estate sector in which property is used for business purposes rather than residential or living purposes. Commercial real estate covers everything from health care facilities to shopping malls to apartment complexes. So if you're looking to get in on a new business venture, commercial real estate is one area you may want to consider.
Different types of commercial real estate
While you may view commercial real estate as a monolithic category, it's much more diverse than you might realize. There are several different types of commercial real estate that you might want to consider investing in, including:
Office
This is the most common type of commercial real estate, and it consists of office spaces for businesses to lease out. Office spaces can range from single-tenant spaces in office parks to thousands of square feet within a skyscraper. Office space leases are typically longer than a traditional residential lease -- usually ranging from five to ten years in length.
Office spaces are divided into different lease classes depending on the age and condition of the building:
Class A includes the newest buildings in the best condition with luxurious amenities. Professional real estate management companies typically manage these types of buildings.
Class B includes older buildings that are generally well-maintained and managed but may need some capital investment for repairs and upgrades. Investors typically target these types of buildings.
Class C includes dilapidated older buildings that require extensive upfront costs to repair and effectively lease them out. They may also be located in undesirable areas.
Retail
This type of commercial real estate consists of space for companies to conduct business with the general public.
Examples of retail spaces include clothing shops and restaurants housed in anything from strip malls to legitimate shopping malls. These types of leases are generally mid- to long-term ranging from four to five years. The earning potential for retail spaces is mainly dependent on location -- with desirable and accessible locations bringing in top dollar.
Multifamily
This type of commercial real estate consists of residential housing made up of four or more separate units. Examples of multifamily spaces include fourplexes, apartment complexes, townhome communities, and condominium complexes. You can have anything from five townhomes in a row to hundreds of apartment units within a multi-story building.
Since these leases are residential, they are typically short-term in nature -- usually lasting for about one year.
Industrial
This type of commercial real estate consists of space designated for industrial business operations that are not public-facing. Examples of industrial spaces include warehouses, manufacturing plants, and research facilities. These spaces typically come with a lot of square footage and are not located in highly desirable areas. These areas are designated according to "zones" laid out by the local governing authorities. Leases for industrial spaces typically last for at least five years.
Benefits of investing in commercial real estate
Commercial real estate investing due to its perceived benefits. Essentially, you want to make money. But in reality, there's so much more to it than that. So here just a few of the benefits that you can reap from investing in commercial real estate:
Longer leases
As you're now aware, most types of commercial real estate involve longer leases. You can expect to have the same tenant for five to ten years if you're involved in office or industrial real estate. On the other hand, retail typically has shorter leases that can still be worthwhile. Why are longer leases beneficial? Because longer leases essentially guarantee you a more extended and more secure stream of income in contrast to shorter-term residential leases that only last for a year before you have to scramble to find a new tenant.
Less competition
Another benefit of investing in commercial real estate is that you deal with less competition than residential real estate. Not everyone can afford to pay the higher prices necessary to purchase commercial real estate holdings, for starters. Furthermore, commercial real estate is generally perceived as a more complex investment area -- and not everyone is up to the challenge.
Work with businesses
Investing in commercial real estate may be appealing because you're working with reputable businesses as tenants rather than individuals. It may be highly beneficial for your own business to build relationships with your tenants for networking purposes.
Keep a routine schedule
Since you're working with businesses that operate during general business hours, you're then able to keep a relatively regular schedule as an investor. This contrasts with residential real estate that requires someone to be on-call 24/7 to deal with any issues that come up.
Higher-income
One of the biggest benefits of investing in commercial real estate is its higher return on investment. You can expect to earn 6 to 12% on your investment on commercial properties. Meanwhile, single-family residential properties only earn between 1 and 4%. Additionally, commercial real estate properties pose a lower vacancy risk than residential properties do, thanks to longer lease terms.
Guaranteed cash flow
Another benefit of longer lease terms translates into more of a guaranteed cash flow when you invest in commercial real estate. When you multiply this across several units -- as is common in commercial real estate properties -- you can bring in a lot of cash from a single property. Finally, many investors build in the prices of real estate taxes, property insurance, and maintenance costs into the lease to profit as much money as possible from the holding.
How to start investing in commercial real estate
The hardest part of investing in commercial real estate is simply getting started. Many people falsely assume that they can't possibly invest in commercial real estate without millions of dollars in the bank. However, that's not the case. So here's how you can start investing in commercial real estate:
Do your research and identify potential areas of investment: Since every market is different, the first step to investing in commercial real estate involves doing your research to determine where you want to invest and in what area. From office space in Austin to retail in Miami, the options are endless.
Identify potential buildings for purchase based on comparables: Once you have a better idea of what areas you want to invest in, you can start looking for actual properties to purchase. Before you even make an offer, be sure to research the prices of comparable properties to get a good idea of what the property is worth and what you should offer on it. Also, be sure to take into account repairs and maintenance costs.
Find a lender and start investing: Once you have identified the ideal commercial property to invest in, it's time to take action! The right lender will help you do this. You should consider alternative lenders and different loan options like

bridge loans

to help get you to the closing table quickly.
The current state of the commercial real estate market
Now that we are nearing the alleged end of the COVID-19 pandemic, it's worthwhile to look at what that means for the commercial real estate market. Here are some trends and predictions to keep in mind when considering your next moves:
While some businesses are keeping employees permanently at home, companies will need new office spaces to rent out as things begin to open back up.
Pandemic-related economic assistance has been able to provide a much-needed boost to small businesses. Commercial real estate investors can take advantage of this by offering retail and office spaces to expand their operations.
Additionally, multifamily and industrial areas are predicted to be wildly profitable as we move forward from the pandemic lifestyle.
According to the National Association of Realtors, the

hottest markets for commercial real estate

in 2021 include Austin, Las Vegas, Phoenix, Raleigh, Seattle, Tucson, Nashville, Charleston, Salt Lake City, and South Florida.
Final thoughts on commercial real estate
As you can see, the time to start investing in commercial real estate is now. Timing the market is nearly impossible, and you can get in before everything starts to heat up again and while interest rates are still low. Understandably, this is an intimidating and exciting journey -- one that you'll need support on to find success. You can find incredible support from a responsive, reputable, and trustworthy lender like Vaster Capital. Always feel free to reach out to us with all of your commercial real estate questions for professional advice and expertise.
Sources: