5 min read
Buying a house: The ultimate checklist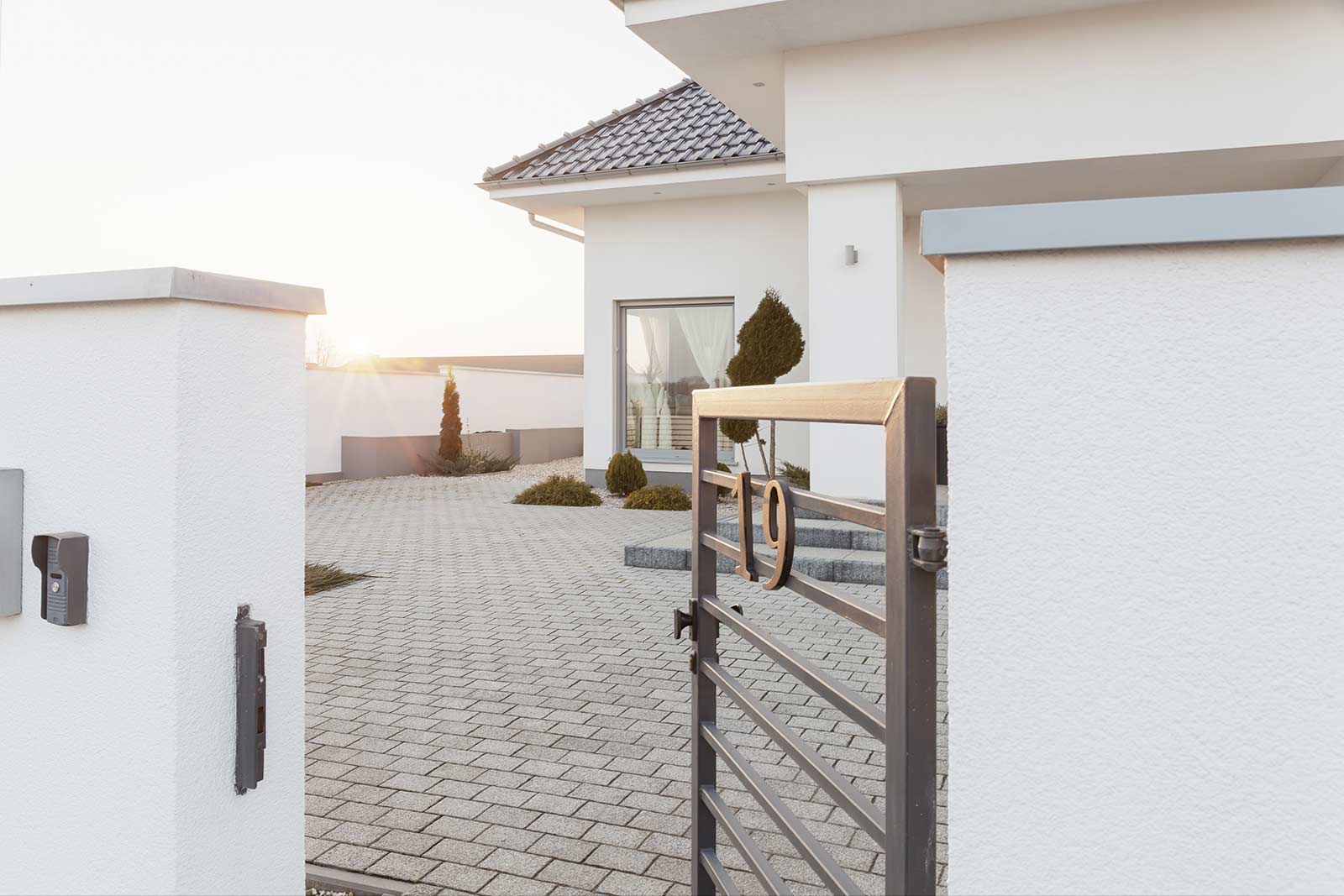 Buying a house can be life-changing, so you need to be prepared before you get started. For first-time homebuyers, the process can be confusing or overwhelming. Vaster Capital is here to help with the ultimate checklist for buying a house.
Step #1: Find a trustworthy lender or mortgage broker
The first thing you need when buying a new home is a trustworthy lender or mortgage broker. While it may be tempting to go with the first lender you find or one recommended by a family member, a serious buyer will understand the importance of due diligence.
First, borrowers need to make sure their mortgage lender offers the specific mortgage product they want. Lenders also need to be upfront and transparent about their fees and mortgage payment structures. Finally, a borrower needs to make sure they are getting the best interest rate and loan terms.
The best way to find the best available mortgage is to shop around with a number of different lenders. Alternatively, you could use a mortgage broker who can look into lender and loan options based on your qualifications and requirements.
Step #2: Look into mortgage preapproval
Once you have narrowed down your list of lenders, you need to move forward in the home buying process with a pre-approval. A mortgage preapproval shows you how much you can afford to spend on a home and eligible interest rates. A mortgage preapproval also demonstrates to sellers that you are serious about homeownership and qualified to buy a home.
To receive prequalification, you will need documentation regarding your finances and income. You should expect to provide income tax returns, bank statements, an ID like a driver's license or passport, student loans, credit reports, and pay stubs. This helps provide proof of monthly income so your lender can be confident that you'll be able to pay your monthly mortgage payments and property taxes.
Step #3: Build a good credit score
Your credit score is a key component of your mortgage pre-approval and is worth discussing further. Your lender will run a credit report, most likely through one of the three major credit unions: TransUnion, Experian, or Equifax.
While different lenders and loan products often come with varying credit score requirements, a credit score above 620 is recommended when applying for a mortgage loan. If your credit score is below 620, you may want to consider a federally-backed FHA mortgage loan.
Even if you qualify for a conventional mortgage loan with the minimum acceptable credit score, you may not receive the best rates. You should try to boost your credit score as much as possible to save money on interest. Credit scores above 740 tend to get the best interest rates—the higher, the better.
Step #4: Calculate your down payment
To buy a home, you need to save for a down payment. This also factors into your mortgage preapproval. Many people assumed that they needed a 20% down payment to purchase a home in the past. In reality, you can purchase a home with a much smaller down payment.
FHA loans require that you put at least 3.5% down, whereas conventional loans require that you put at least 3% down. If you're looking to get the best rates or compensate for weak areas of your application, you may want to have a higher down payment.
Step #5: Find an experienced real estate agent
Once your preapproval has been determined, you can move forward in your home search with an experienced real estate agent. Ensure that your real estate agent is well-versed in the type of home and the location you want.
Ask family and friends for agent recommendations. Then, speak with a few different agents and choose the one that's the right fit for your needs.
Step #6: Find the right property
A real estate agent can help you find the right property, but they can't do it independently. You need to know what you want and be realistic about what you can afford based on the market and your budget.
You may also need to be patient when looking for the right property. Some aspects of a property can be changed before your final walk-through, whereas others cannot. Look out for necessary repairs in the plumbing and electrical system beyond just aesthetic concerns.
While you might not get the first house you make an offer on, don't be discouraged. Keep at it until you find the perfect property.
Step #7: The home inspection
Once you have found the right property and the sellers have accepted your offer, you must undergo a home inspection. A home inspection helps ensure there are no hidden costly issues with the home. The inspection is performed by a professional and covers the inside and outside of the home.
If any issues arise during the inspection, you can request that the buyer take care of them before closing. You can also ask them to lower the purchase price so that you can address these issues on your own after closing.
Step #8: The home appraisal
Next, you'll need a home appraisal to determine the value of the home. Most lenders require an appraisal to ensure that they aren't lending you more than the house is worth.
This process is also performed by a professional that looks at the house and compares it to others in the area. If the home appraises lower than the purchase price, you may be required to provide the difference or convince the seller to reduce the price.
Step #9: Obtain home insurance
Most lenders require insurance when buying a home. Home insurance covers damage caused by vandalism, break-ins, natural disasters, and other unexpected events. Before choosing an insurance company, you should receive quotes from a few places to make sure that you get the best rate.
Home insurance costs vary based on the features of your home and its location. For example, homes in places like Florida that see many natural disasters tend to see higher rates.
If you have additional assets that you want covered, such as fine art, fine jewelry, or antique furniture, these can be added for an increased monthly fee. Generally speaking, you can expect to pay around $100 a month for home insurance.
Step #10: Closing costs
The last aspect you need to consider when buying a house is closing costs. Closing costs are paid to your lender when you close on your home. Closing costs cover additional expenses like applications, escrow, title, origination, and underwriting. Keep in mind that you will also need to pay for the inspection and appraisal.
You can expect to pay anywhere from 2% to 5% of the loan value in closing costs. Make sure you know what your lender charges before you close, so you don't get any surprises come closing day.
The ultimate home buying checklist
If you're looking for help buying a home, reach out to the lending experts at Vaster Capital. We have mortgage brokers standing by to offer you tailored guidance, great terms, and quick closings.
Sources:
How to Get Preapproved for a Mortgage | NerdWallet
FAQs About Home Inspection | American Society of Home Inspectors
Homeowners Insurance Guide: A Beginner's Overview | Investopedia